It's high time to give some love to a few of my older and less-maintained software projects, and bring them up to date with a few much-needed and requested features!
DiskImager
DiskImager is a tool that I've used "internally" for a few years now to read and write raw disk images. I've simply never found the time to polish it up and make it production-ready, until now. This is a small standalone tool that will dump the contents of any drive connected to your PC to a file on another (larger) drive. It can also write a disk image file to a physical disk. Furthermore, when selecting a disk image to write to a physical disk, you can choose from several types of image formats (besides raw images) including VDI, VMDK, VHD, and E01.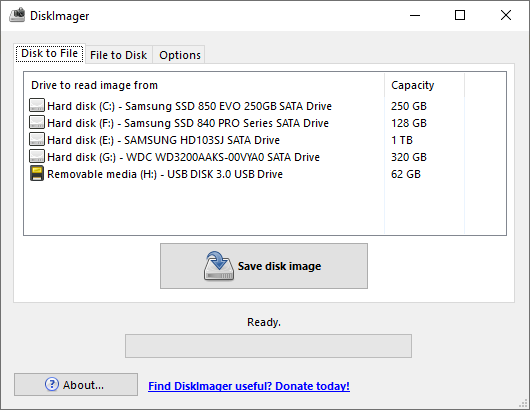 FileSystemAnalyzer
The FileSystemAnalyzer tool has gotten a huge number of bug fixes, as well as these enhancements:
Improved compatibility with FAT, exFAT, NTFS, ext4, and UDF filesystems in various states of corruption.
Improved previews and metadata for more file types.
The main file tree view now has columns with file size and date, similar to Windows Explorer. These columns are clickable to sort the file list by ascending or descending order of the column type.
Directories can now be saved from the file tree view (recursively), in addition to individual files.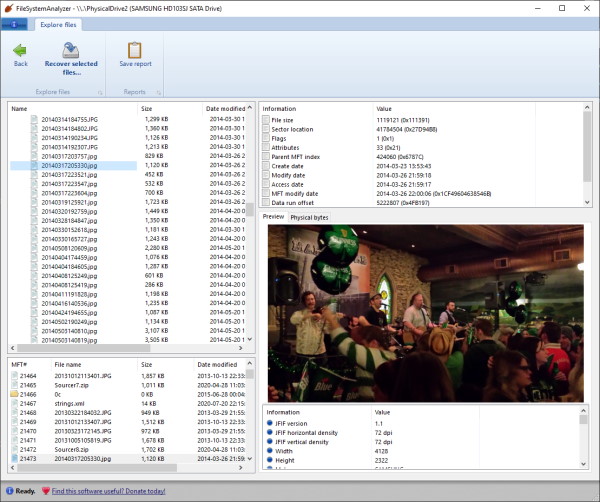 Outlook PST viewer
The PST viewer tool has been updated to be more compatible with a wider range of PST files from different versions of Outlook, and to be more forgiving of corrupted PST files. There is also a new option to save individual messages as .MSG files.