I'm pleased to announce the release of DiskDigger Pro for Android! This new version of DiskDigger is capable of recovering (carving) over 20 different types of files from your Android device's internal memory, or an external memory card. This includes support for .JPG photos, .MP3 and .WAV audio, .MP4 and .3GP video, raw camera formats, Microsoft Office files (.DOC, .XLS, .PPT), and more!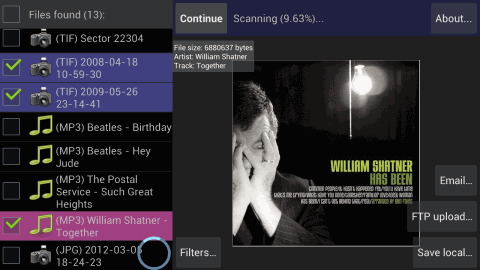 As with the non-Pro version of DiskDigger for Android, this app requires root privileges on the Android device. The non-Pro version of DiskDigger will remain available (for free!) on the Google Play store, and can still be used for recovering .JPG photos.
So what are you waiting for? Go to the Google Play store on your Android device, and install DiskDigger Pro today!